DECONTAMINATION STATIONS TO PROTECT YOUR ORGANIsATION FROM REMOVABLE DEVICE CYBER SECURITY THREATS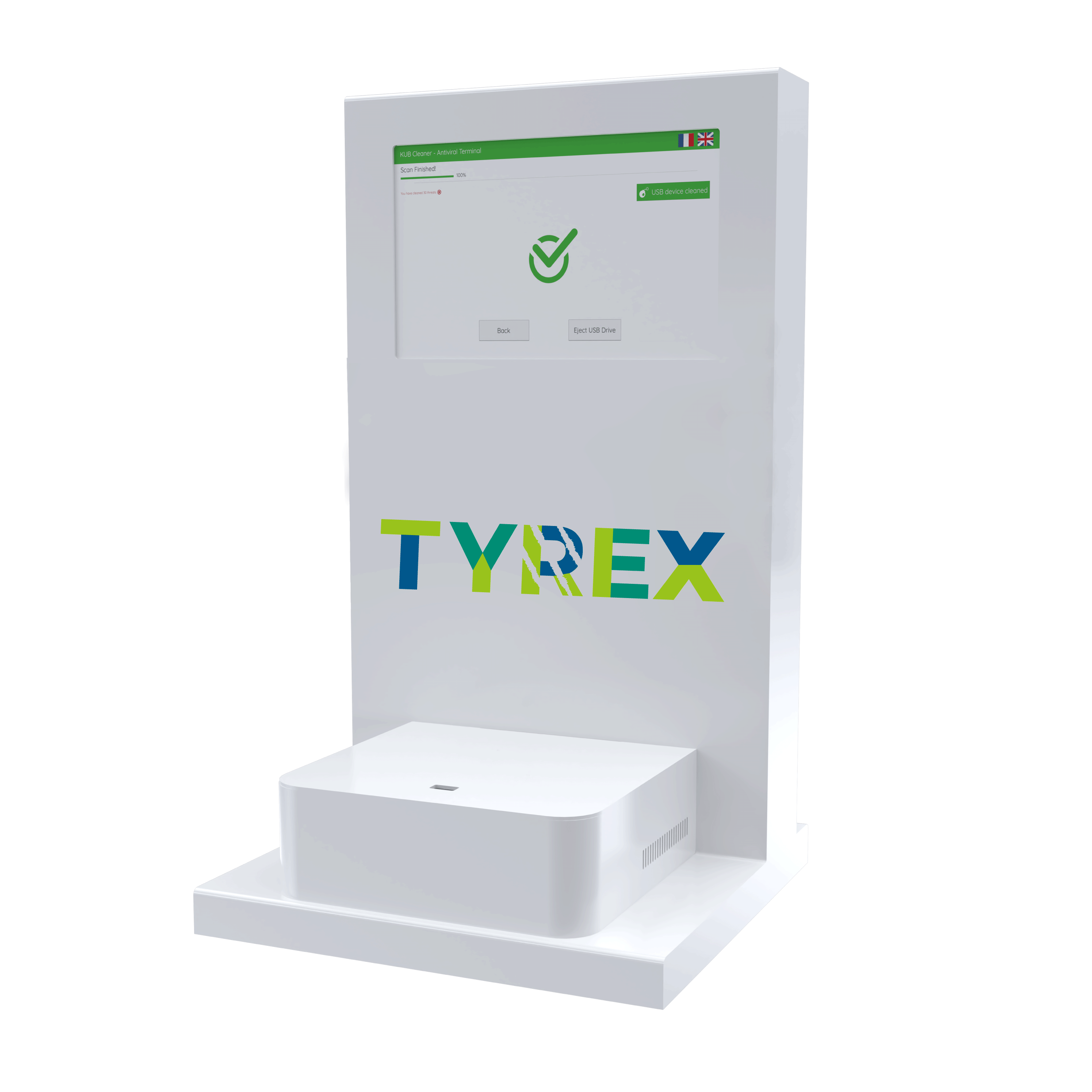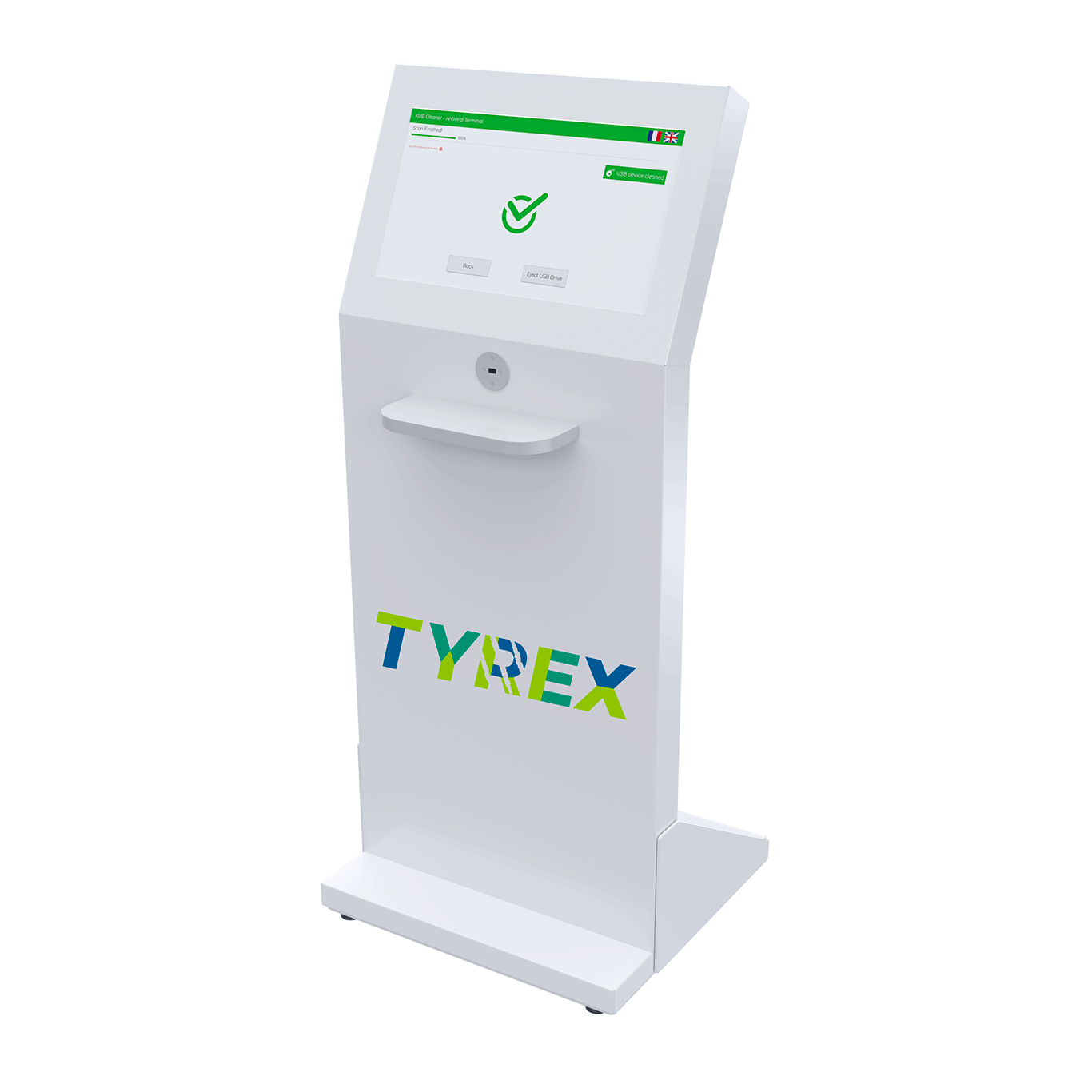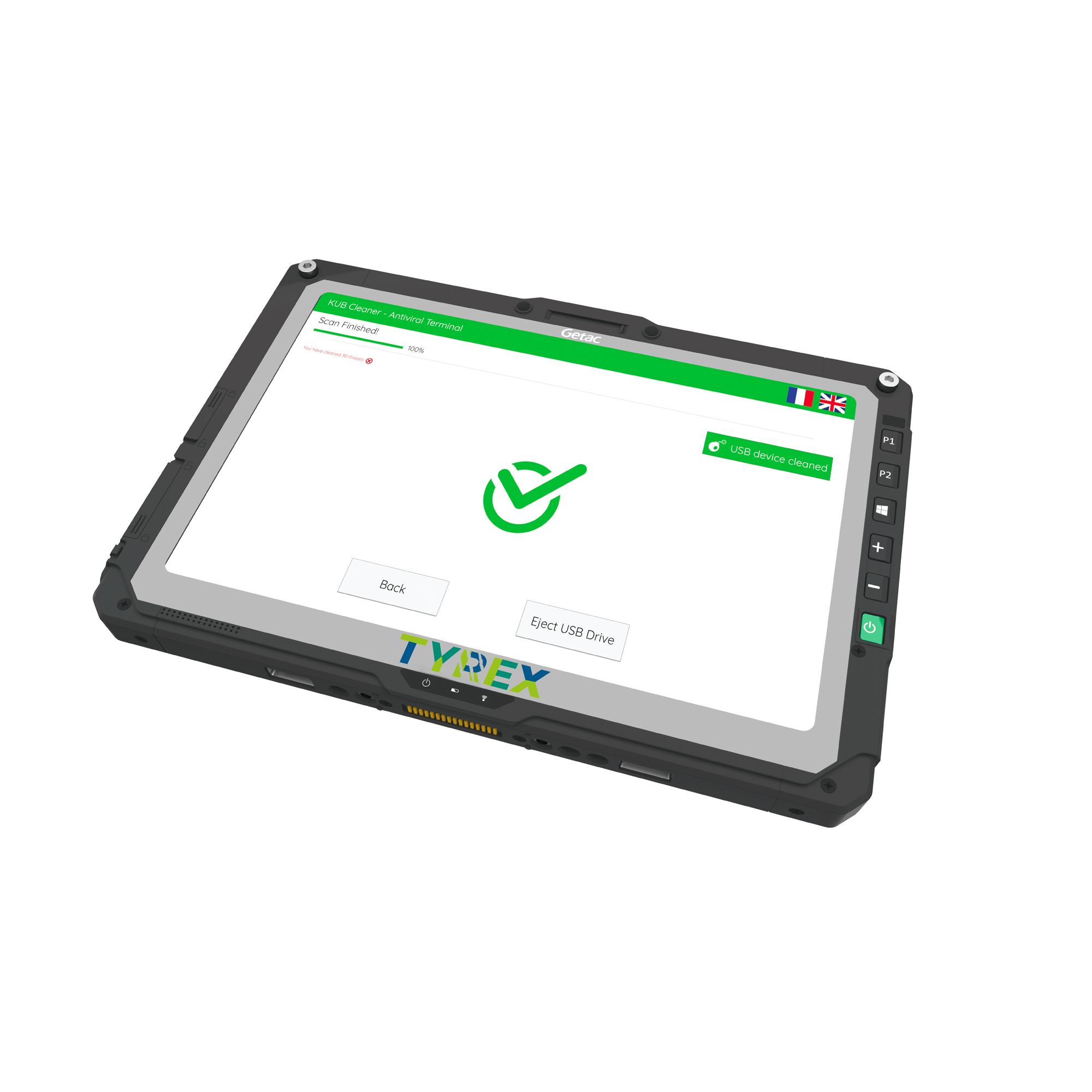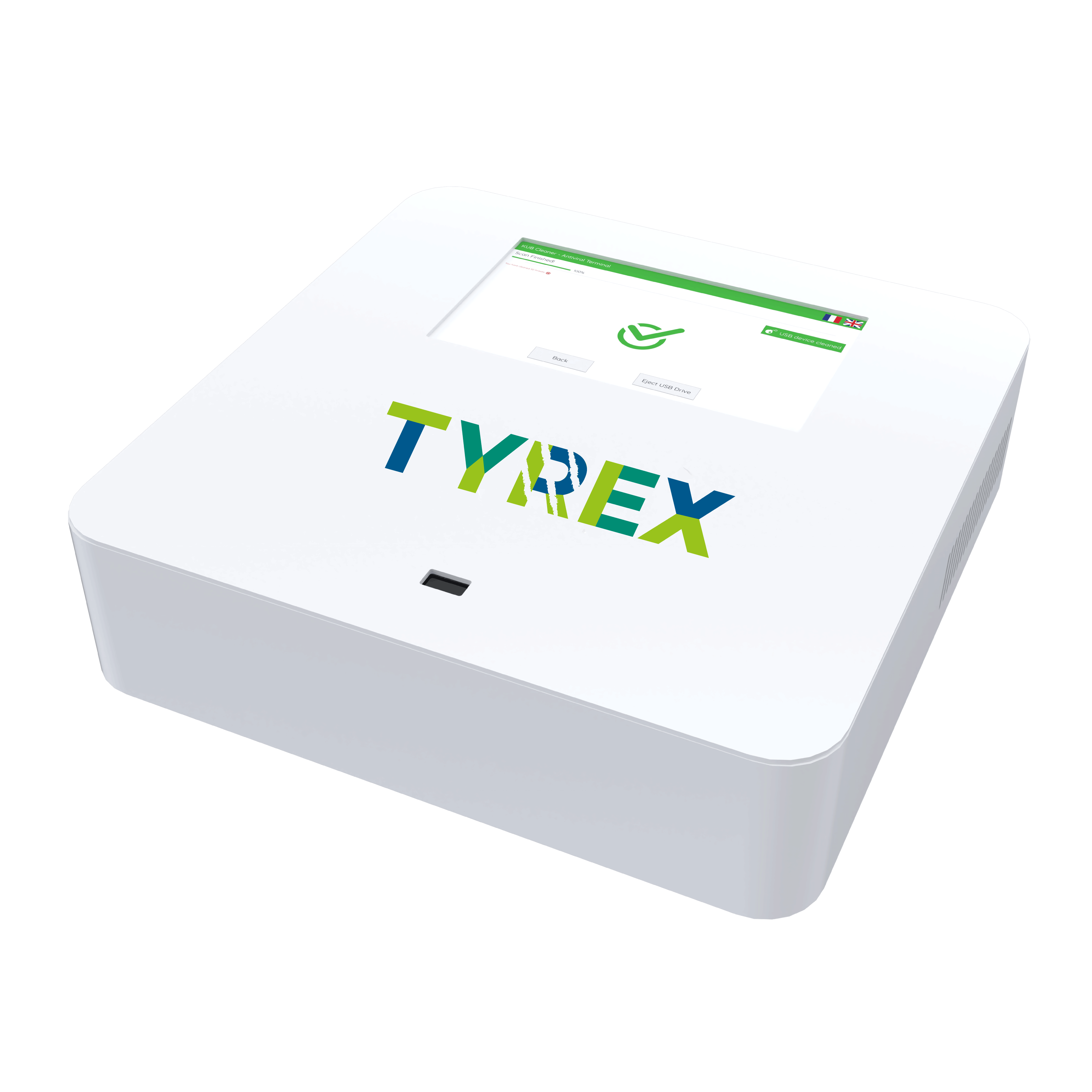 TYREX is the industry leader in removable device decontamination
TYREX provides secured data exchange via removable devices
We provide a ruggedized solution embedded with the most advanced detection and protection technologies on the market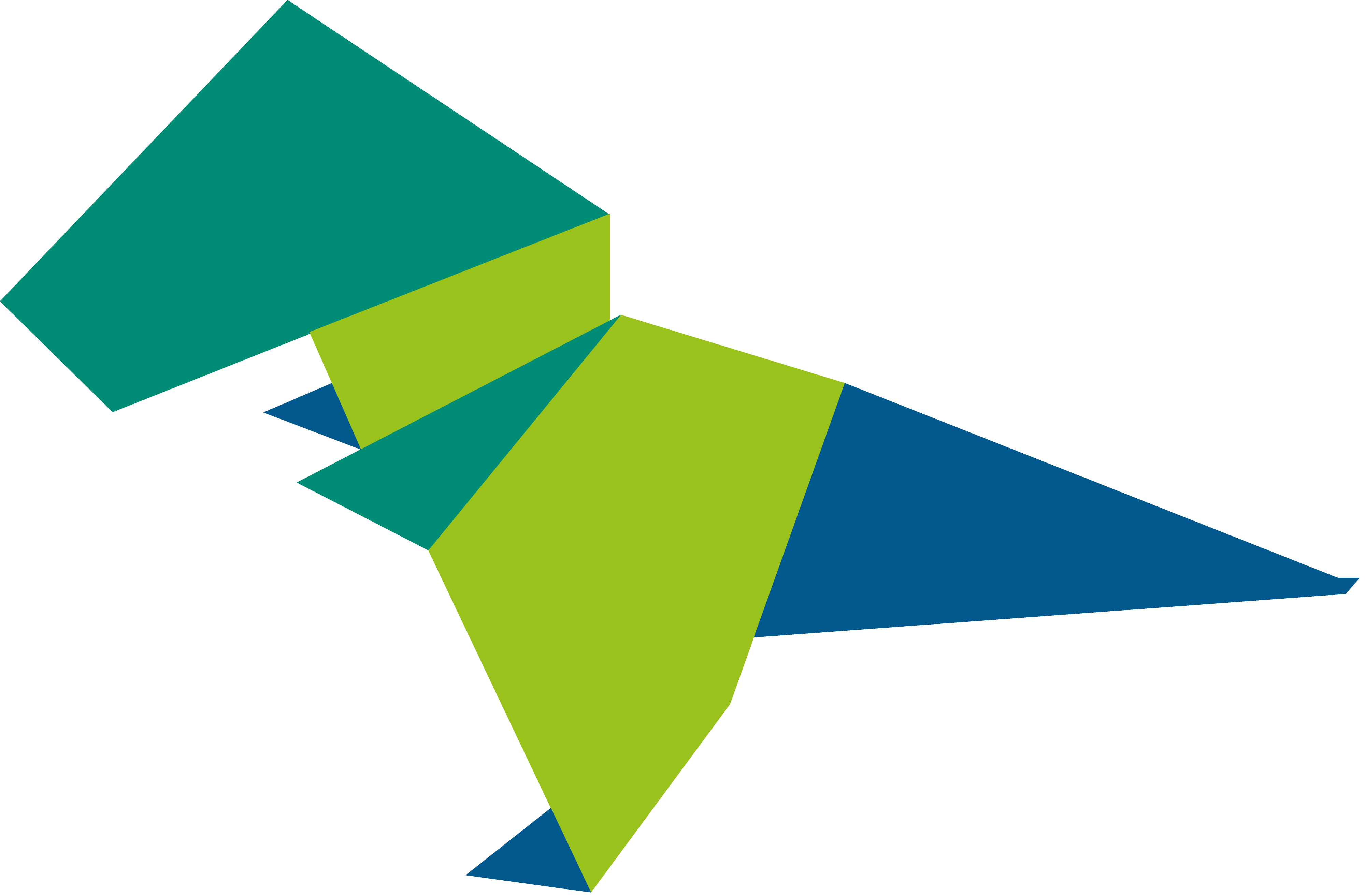 A comprehensive decontamination solution for removable devices
Available in 4 formats, the TYREX stations meet the needs of different business and work environments. They seamlessly integrate to any IT infrastructure, or cybersecurity ecosystem.
Our stations do not require any programming or software installation, which makes it a very intuitive and ready-to-use solution.
A centralised administration and monitoring tool
THE WORKSTATION PROTECT AGENT
It prevents unauthorized access to files or devices which have not been authenticated by a TYREX station.
BENEFITS OF THE TYREX SOLUTION
TYREX provides a comprehensive plug and play solution which addresses organizations needs for regulatory compliance and protection
File transfer,key to key copy
Multisupport USB management
Protection of IT and industrial workstations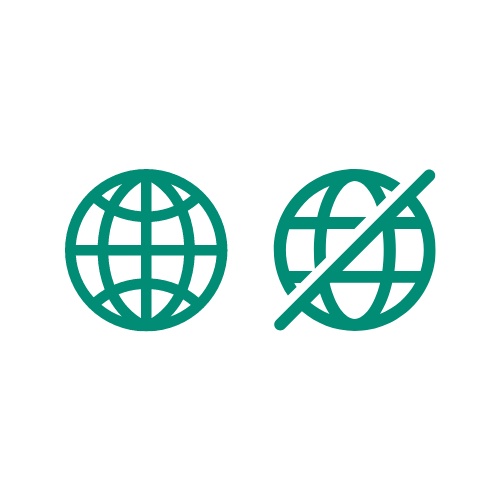 On-line and Offline modes
Wide connectivity range
(4G, 5G, wifi, wired)
Centralized management and supervision solution
User friendly and fast operation
Detection of known AND unknown threats
Homologations
(IGI1300, IGI900, etc.)
Secure datacenter
ISO 27001
International shipment
Control Export
In addition to signature-based antivirus, we provide the most advanced detection solutions to detect persistent and unknown threats and strengthen the security of your information systems.

AIRBUS DEFENCE AND SPACE CYBER
Orion Malware is a detection and analysis solution that can be embedded in TYREX stations to detect unknown and advanced threats.

Glimps Malware provides the highest level of detection and accurate characterization of malware and their variants.

Seclab is a hardware agent that protects USB devices's electronic and software layers, including BadUSB.